Dr. Michael Sommers is focused on helping our community of South Burlington reach its greatest potential in health and wellness through the most advanced chiropractic care possible. We apply constant education, advanced techniques, technological advancement and studious research to ongoing chiropractic care for you and your family.
At Sommers Chiropractic, we provide an in-depth examination that ensures you a scientifically customized treatment plan that will address your issues, listen to your needs, and provide you with solutions. Chiropractic care through Sommers Chiropractic can help you achieve a better life through greater health.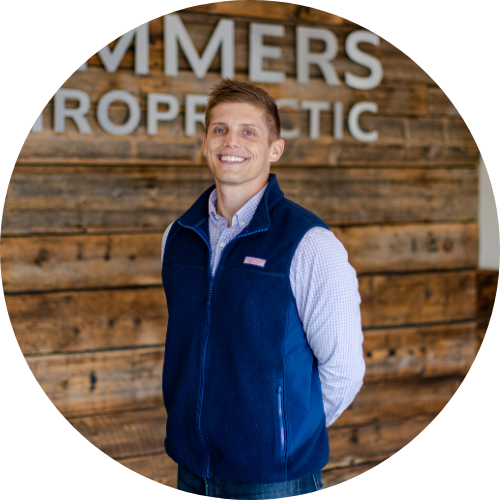 Dr. Michael Sommers
Founder/Chiropractor
Dr. Sommers, received his doctorate from Life University, the largest and most advanced chiropractic school in the world. Dr. Sommers, focuses on structural correction of the spine through Upper Cervical, Chiropractic Biophysics and Full Spine adjusting techniques. These techniques are some of the newest and most researched in the chiropractic profession allowing for the most effective and reproducible results. They are all gentle, low force, high speed techniques. He also has extensive training in adjusting children and pregnant women. His dedication and expertise allow him to deliver the highest quality of care.
Dr. Sommers, is the Team Chiropractor for the Vermont Lake Monsters. His love for the game of baseball and knowledge of sports injuries helps keep the players and coaches performing at their optimum potential. When Dr. Sommers, is not attending games at Centennial Field or in the office he enjoys Kayaking and Hiking with his wife Victoria or fishing off the shores of Lake Champlain.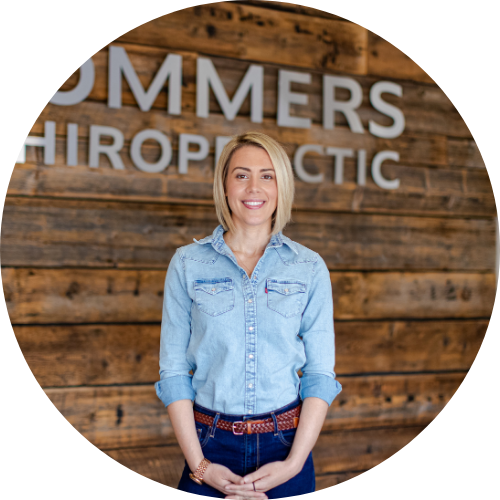 Victoria Sommers
Founder/Office Manager
Victoria, and Dr. Sommers, met in High School and have been educating themselves on the chiropractic lifestyle ever since. Victoria, was first introduced to chiropractic when her sister suffered a fall from riding horses at a young age. Through her sister's care Victoria, was introduced to a healthy and innate body focused lifestyle that chiropractic entails. Growing up her mother was never one to push Tylenol or other drugs for recovery and believed in the body's ability to heal itself. She herself suffered from regular migraines growing up and since receiving chiropractic care has been symptom free!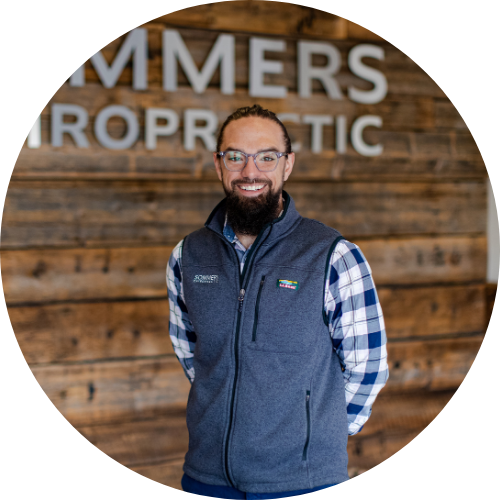 Dr. Jeremy Hester
chiropractor
Dr. Jeremy Hester was born and raised in South Texas where he grew up with a love for sports, movement, and biomechanics. Following that passion, he attained two degrees in Exercise and Sport Science from the University of Texas – Austin and UT Arlington. During this time, he worked primarily in research, graduated with honors, and mastered the science of strength and conditioning.
After working at the physical therapy clinic for the Texas Rangers, Dr. Jeremy wanted to understand more about how the body heals and repairs.  In addition, at this time he sustained a severe shoulder injury that put him in chronic pain for 3 years.  During the journey of regaining function, he met with many different providers from MDs to DOs to PTs and ATs. Finally, in a desperate attempt to find remnants of the life he previously lived, he "tried" Chiropractic.  In his Chiropractic experience he broke through the chronic pain and emerged whole again, but he wanted to better understand how? How could this have happened when he had so many interventions previously.  Dr. Jeremy enrolled at Parker University in Dallas, Texas to become a Chiropractor and has since been helping people break through their own barriers of health since.
Dr. Diana Harkness
chiropractor
Dr. Diana Harkness grew up in West Chester, Pennsylvania with her parents and two siblings. She always had a passion for health, movement biomechanics, and helping others. She was a two-sport athlete (dance and swimming!) in high school and continued her passions at Springfield College while studying Athletic Training. She obtained her Bachelor of Science in Athletic Training in 2014 and took a position at the University of Louisiana at Lafayette as the women's soccer athletic trainer and thoroughly enjoyed her time there.
Throughout her college and years following, she struggled with her own health, ultimately being diagnosed with Lyme Disease. After seeing many different types of doctors, she received the most help from chiropractors. She never knew that chiropractors could help people outside of aches and pains and was inspired. From here, she took a position at a chiropractic office as a Cryosauna Technician and helped create and implement the systems and procedures on this technology in the office while learning more about the chiropractic lifestyle. With a new passion ignited, she left for Life University in Marietta, GA and hasn't looked back since! Dr. Harkness is passionate about sharing the holistic lifestyle with nervous system regulation through chiropractic care as the foundation for health.
From her own health struggles and the knowledge that she has gained over time, she has gained a passion for helping families be as healthy as possible.
When she is not in the office, you can find her checking out nature trails, hanging at farmer's markets, or in the local yarn shops around the VT area. Dr. Harkness is honored to be a part of the team here at Sommers Chiropractic and looks forward to working with this amazing community!